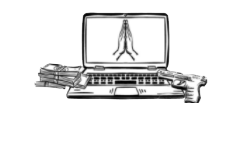 26 Oct
To learn the best ways to improve your brand's search visibility, you can open a blank document right now and press play on the audio below.  While you listen, you can type any important ideas you want to remember.
Everyone who wants to promote a business or brand will want to know how to get a lot of traffic to a web page or social media pages.  This typing meditation will help you improve the search visibility of your brand.
I think you should open a blank document right now, and be ready to type any ideas that arise in your mind while you listen to this audio.
You can type a sentence whenever you learn something important that you need to remember.
I'll tell you something important right now, and you can type this in your notes:
If I want a lot of people to notice my brand, I need to write useful articles to help those people achieve their goals. 
Type that in your document.  When you are trying to find the best ways to improve the search visibility of your website and social media pages, there are many different ways to answer that question.  But at the same time, there is also only one correct answer. You should be genuinely useful to the people in your target audience.
What does it mean when Internet Marketing experts say 'content is king?' It means the only way to make sure a lot of people will see your website and social media pages is to fill it with content that is actually useful.  Let's think about what that means.  It may seem like commons sense, but sometimes it's not easy to think directly about WHO are the people in your target audience and WHAT problems are they trying to solve?
Google is always trying to improve its search algorithms so that people will find the highest quality content. Do you want to work in harmony with Google, or do you want to try to work against Google? If you want to work in harmony with Google, the way to make sure your website appears in the search results is to fill your website with content that is actually useful.

It should be content that is useful for people in your target audience.  So for example, if your business is a Karate school, who is your target audience?  Maybe you will have more than one target audience. You might want to connect with adults interested in learning self-defense, but I think you will get more business if you create advertisements that will be seen by people who are looking for a karate school for their kids.

So I ask myself, what would a mom or dad search for in a google search if they were trying to decide which local karate school is best for their child?

And the answer to that is, the parent who is trying to choose a karate school is looking online to compare all the local karate schools.

He might search google for the name of the city where he lives, and "karate school".   Therefore, it's a good idea if your karate school website has an article that uses the name of the city where it is located.

It might seem like common sense, but it takes some time to think it through.  The parent trying to choose a karate school is likely to search google for the name of the city where the family lives and also the word 'karate school' so be sure to write an article that includes those search terms.

And what if you are not a good writer? No problem, that's when you hire a content writer or social media manager.  If you don't have a lot of money to spend, hire someone to write content for you only once each month.  Your business is either going to be effective or it's not. So you should find the way to offer real value for your customers and that is how you get a lot of search visibility for your website.

You also need to remember, that humans are strange and their brains work in all kinds of different ways. They will search for a karate school using many different search terms.  That's one reason why it's important to add more and more content to your website and social media all the time.

It's best if your website has a Blog, so you can regularly publish fresh, original content that will be useful to the people in your target audience. This is the most important way to improve your search visibility.

The next topic is keyword research:
Another way to improve your search visibility is to do keyword research. However, keyword research oversimplifies the way human beings think. It's possible for keyword research tools to provide very sophisticated and detailed information about the existing quantitative data on what search terms people use, but only you know your specific audience, and the specific content that makes your brand unique. Because of your unique relationship to a specific target audience, it's necessary to use a little bit of intuition when you choose keywords to use in your text content. What keywords would you search for if you wanted to buy the kinds of products or services you're selling?
You can search Google for, Google my Business, and it will take you to https://www.google.com/business/ Get registered so that your local business will appear on Google Maps. You should also make a practice of asking your customers to write  reviews about you and post them on google reviews. This is a great way to prove that you run a trusted, local business. You can even offer something to your customers for free to thank them for taking the time to write a review.
The next topic is using social media to improve your search visibility.
Use social media to improve your search visibility
Do you understand the way google keeps track of everyone's search activity and web browsing habits? This is easy to understand.  Google pays attention to how many people visit your page and how much time they spend on your page.  Google and other search engines have very sophisticated formulas for making sure your website will only have strong search visibility if it genuinely has content that people find useful.
So, one way to improve you search visibility is to choose your favorite social media site and go connect with some people in your target audience.  Think about the products and services you sell, and ask yourself, what kind of person needs the products and services I sell?  Where would I be if I was one of those people?
If you are a web designer, you can participate in a lot of forums, especially on reddit, where you can have interesting discussions with people who want to create websites.  Just be yourself, and talk about your intellectual interests. If you are an inspired web designer, you will be talking on social media about all the newest innovations in web design. You will be so excited about web design ideas, it will make other people feel excited, too.
The next topic is viral marketing.
Viral marketing is one of my favorite topics.  Viral marketing is simply the idea of trying to write something that would be so cool that everyone will want to share it with everyone else. For content writers, viral marketing is a little bit like when Mr. Miyagi is trying to catch the fly with chopsticks. It's something you always try to do, and if you succeed one time you're very happy with yourself. You can also hire people to write articles and hope they go viral.
The next topic is automation.
A moment ago, I was talking about how you can get more traffic to your webpage if you post your content to several social media platforms. The more social media platforms you use, the more people will see you're posts. Anyone who is interested in your content might follow a link back to your website, and that kind of activity by people navigating the internet is what Google notices and uses to determine how much search visibility you have. In other words, if you want a lot of people to find your website and social media pages, provide great content. And then there are some tools you can use to make sure your content reaches as many people as possible.
One great tool I have used is blog2social. It's the word blog and the number two and the word "social", all one word. Search for that, and you will find the tool that automatically shares every new WordPress blog post you publish to all of your social media accounts. I used it for a while, but it took some time to learn it and then there were times when it was not very user-friendly. If you have a lot of experience with computers, you might like to use this program. Check it out. I use it until recently, and I might use it again in the future. But what I do now is hire people to publish social media content for me. If they want to use a program for automation, they can use whatever programs they like. For every dollar I spend to hire social media managers, I make $5 or more from the orders my customers place. It's a great system if you can find effective content writers and social media managers. My favorite way to automate my social media promotion is to pay human to do it. Everything happens automatically when you hire a thoughtful creative person to promote your brand on social media.
Depending on what kind of business you're trying to run, it might not be necessary to hire any content writers or social media managers to promote you. If you do decide to hire content writers or social media manager, you can spend a lot of money or not very much money at all. It can be quick and easy to make an arrangement with someone who will promote your brand name and send traffic to your website. But you may also choose not to hire anyone for that, and then you will just promote your own brand in your own way, part-time, without being in any hurry. Gradually, over the years your brand will become well-established and people will begin to see a lot of great search results when they search Google for your brand name.
Now you have spent a lot of time thinking about the most important ideas for improving your search visibility. Listening to this audio, there are some useful Concepts they can help you take the next steps towards success. The most important idea we've discussed is the idea of making sure your brand, including your website and also your social media Pages, has content that is really useful for people. If you are an educator and you want to Brand your name professionally, you should blog about your intellectual interests. If you are a neuromuscular therapist with a pain management clinic, you should blog about the most advanced research findings for various types of pain management. If you are an accountant, the people in your target audience are people who need to hire an accountant, so you should blog about all the most important ideas to keep in mind when choosing an accountant. Are you catching the idea now, you need to think like the people in your target audience.
And now it's time to write something. You don't have to write beautifully, it's okay even if you just make a very useful list. Type of list of your most useful suggestions to help people achieve their goals. What goals? The goals that people in your target audience are trying to achieve. The goals that can be achieved by buying the products and services that you sell it.
Now, let's not think about it all at once. Let's slow down and in a few seconds this audio will end. You can sit in silence for a while and start typing a list of ideas that are truly useful for the people who need the products and services that you sell. You probably have some ideas that can save people a lot of time and help them to get the best outcomes. If your brand is all about something that you are truly interested in, then you probably have a lot of useful ideas to share. Sharing useful ideas is the key to internet marketing.
We also talked about the idea to get registered with Google my business. That's google.com business. This is useful if you have a physical business that people can find at a real address locally. It might also be useful for people only have online business, but I think it's more useful for people who have a physical street address.
And finally, we talked about viral marketing. You can write articles and create videos and hope one of them becomes a viral internet sensation.  Or if you want to spend a little bit more money, you can hire people to make videos that are useful for the people in your target audience. It's probably easier to make a viral video than it is to make a viral article. Everybody likes to watch videos more than they like to read.
I hope the ideas discussed here will help you to get a deeper understanding about how to increase the number of people who will see your website in the list of search results when they are searching Google for solutions to their problems, and when they're searching Google for people they can hire to help them achieve their goals. It might be a good idea now to listen to this audio again from the beginning, and type a list of things you can do to start building your brand, and building the search visibility of your website and social media pages. If you'd like the writers and designers at boss content. Net to do something to help promote your brand, you can email me at let's do it at BossContent.net. we can write articles about you, create videos, and promote you on social media. Email me anytime, and I can give you some suggestions about how we can start a conversation about your brand. It's okay to hire BossContent one time, or have us work for you every week, or every month, or a few times each year.
The best way to use the internet to connect with people who want to buy your products and services is to type your most useful ideas and share those ideas, so people will trust you and want to contact you for more help.